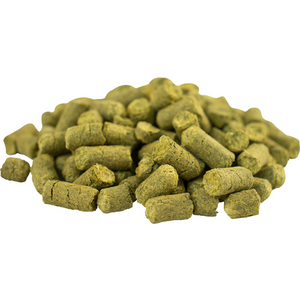 Sequoia™ HS-1228 Hops (Pellets)
Sequoia™ is a hop blend from the BSG Hop Solutions program. Its sensory profile is a mix of tropical fruit and classic West Coast hop character. Pronounced tropical fruit (mango, pineapple) with citrus and pine.
Formerly known as HS-1228, Sequoia™ is designed as a late kettle or dry hop for classic West Coast-inspired IPAs showcasing notes of tropical fruit, citrus, and pine. Its strong tropical fruit expression also makes it well-suited to hazy or juicy IPA, as well as other hop-forward styles. 
Hop Statistics:
Alpha Acids: 9.0 – 12.0%
Beta Acids: 3.5 – 5.5%
Alpha-Beta Ratio: 1.6 - 3.4
Cohumulone: (% of alpha acids): 28 – 32%
Total Oils in mls per 100 grams dried: 1.5 – 2.5